The place we call home can have a profound impact on our quality of life as we age. This is especially true for LGBTQ+ people, who need to consider more than just weather and proximity to family when choosing their retirement destination.
It's crucial to find a place that celebrates and embraces your identity, ensuring you feel welcomed and valued. With this in mind, we've compiled a list of the best LGBTQ+/gay-friendly states to retire, with a particular focus on an inclusive California community.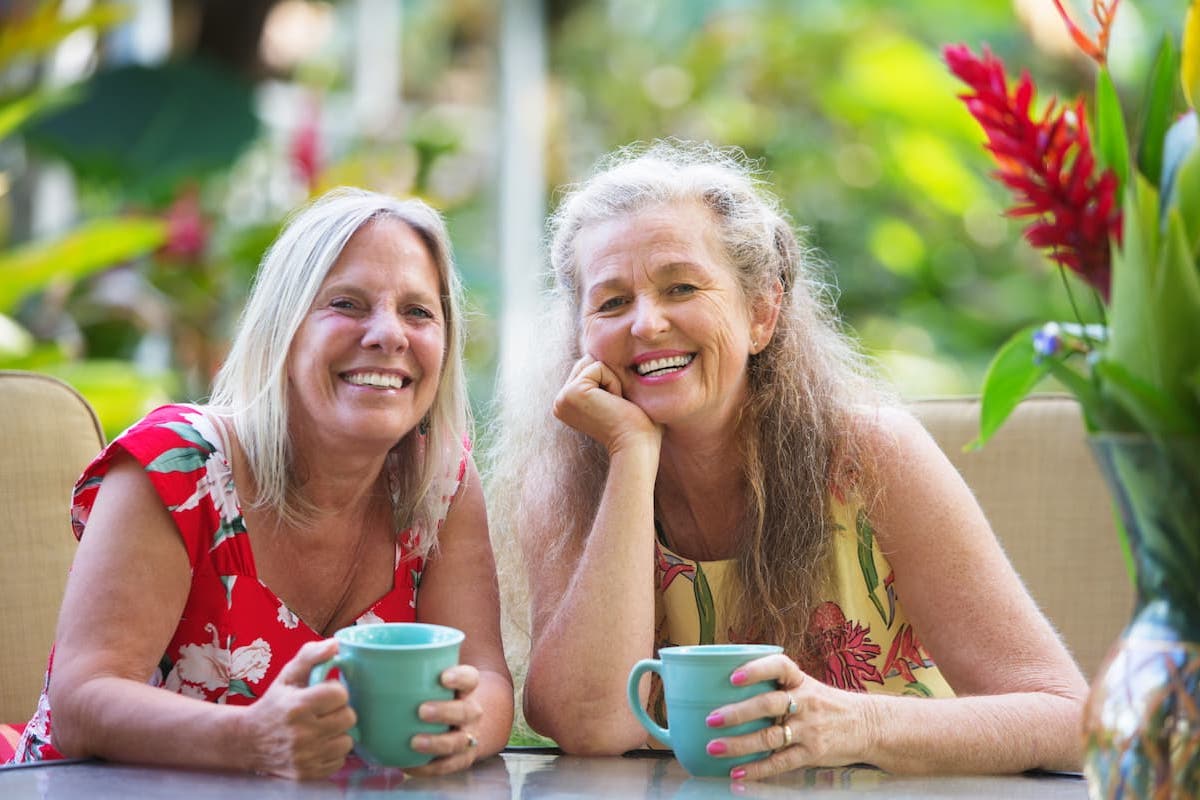 The Importance of Community and Legal Protections for LGBTQ+ Elders
While everyone needs to have a supportive network, this is especially true for elders in the Lesbian, Gay, Bisexual, Transgender, and Queer (LGBTQ+) community. A community to call home provides a sense of belonging, fosters social connections, and promotes overall well-being. However, it's not just about emotional support and companionship.
Living in retirement communities that recognize and respect sexual orientation and gender identity can also provide important protections.
Legal Protections for LGBTQ+ Elders
In some states, laws are in place to protect LGBTQ+ elders from discrimination and mistreatment. According to the Law Office of Andrew M. Lamkin, P.C., these protections extend to receiving appropriate health care and being free from discrimination in public and private housing.
Despite these state-level protections, it's important to note that federal nondiscrimination laws in the United States do not explicitly prohibit discrimination based on sexual orientation and gender identity. This is why the passage of the Equality Act is critical. The legislation would update federal civil rights law to explicitly protect people from discrimination based on sexual orientation or gender identity.
"Gen Silent," a documentary about LGBTQ+ seniors, highlights the need for these legal protections. The film reveals that many LGBTQ+ seniors fear discrimination, leading them to hide their sexual orientation or gender identity. This fear can result in poorer health outcomes and a lower quality of life. Gay elders are also more likely to age alone.
The Toll of Isolation and Loneliness on Senior Health
Isolation and loneliness pose significant risks to seniors' health. The American Psychological Association notes that lack of legal protection may cause older LGBTQ+ adults to be less open about their sexuality, increasing the risk of social isolation.
Studies have shown that social isolation and loneliness can lead to a higher risk of conditions like heart disease, depression, and cognitive decline. Furthermore, the effects of discrimination in nursing homes among LGBTQ+ individuals can have detrimental effects.
A supportive and inclusive community can help mitigate these risks. Having regular social interactions and access to community resources can:
Enhance mental health
Improve physical well-being
Extend life expectancy
It's essential for LGBTQ+ elders to find a welcoming community that not only provides social and emotional support but also guarantees their rights and protection. Legal measures at both state and federal levels are necessary to ensure they can live openly and authentically without fear of discrimination.
The Best LGBTQ+ Friendly Places to Retire
According to Retirement Living, several states are particularly welcoming to LGBTQ+ elders. These include:
Oregon
Washington
Iowa
New York
Illinois
Massachusetts
Nevada
Vermont
Maine
Florida
California
Each offers a unique blend of culture, community, and legal protections that make them attractive options for LGBTQ+ retirees.
LGBTQ+ Friendly California
California distinguishes itself as one of the best gay-friendly retirement states. Known for its warm weather, diverse art scene, and strong anti-discrimination laws, the Golden State has long been a beacon for the LGBTQ+ community. From the bustling streets of San Francisco to the sunny beaches of Los Angeles, California offers a variety of environments that cater to different lifestyles and preferences.
San Francisco
San Francisco, renowned for its rich LGBTQ+ history and vibrant culture, is a delightful place for retirees who enjoy a dynamic lifestyle. The city is an art and culture hub with museums, theaters, and galleries. Outdoor activities abound, from strolling in Golden Gate Park to biking across the iconic Golden Gate Bridge. Moreover, San Francisco offers excellent health care facilities, including numerous LGBTQ+ inclusive clinics and hospitals.
Los Angeles
Los Angeles, another LGBTQ+-friendly metro area, is famous for its warm weather, expansive art scene, and diverse culinary offerings. The city boasts an array of LGBTQ+ senior services and assisted living facilities that are sensitive to the unique needs of LGBTQ+ elders.
Other Notable LGBTQ+ Friendly Areas in California
Beyond San Francisco and Los Angeles, other areas in California are also worth considering. Irvine and Long Beach offer a mix of suburban tranquility and urban amenities, providing access to natural beauty and cultural attractions. West Hollywood, known for its active nightlife and LGBTQ+ events, is another excellent choice. Santa Monica offers beachside living with a laid-back vibe.
Lastly, La Verne, home to our Hillcrest Retirement Community, stands out as an ideal place for LGBTQ+ seniors to retire.
Why Choose Hillcrest?
Located in La Verne, California, Hillcrest is an ideal community for LGBTQ+ seniors. Our inclusive assisted living programs are designed to cater to the unique needs of our residents. We believe in creating an environment where everyone feels safe, welcomed, and celebrated for who they are.
At Hillcrest, we provide a comprehensive continuum of care, from independent living to skilled nursing. We aim to ensure that every resident enjoys a high quality of life, regardless of their health status or care needs. In addition to offering a wide range of services, we have a vibrant community filled with opportunities for social engagement, learning, and fun.
Whether you're drawn to the art and culture of San Francisco, the vibrant life of Los Angeles, or the warm weather of other states, there's a perfect place for every LGBTQ+ senior. Remember, the best places for LGBT elders are not just about location—they're about finding a community that embraces and supports you.
Discover An Inclusive Retirement Community in La Verne, CA
Choosing the right LGBTQ+/gay-friendly states to retire is a significant decision. Visit Hillcrest in La Verne, CA to experience kindness and live in a diverse and inclusive community of all lifestyles.