Finding Retirement Communities for LGBTQ+ Seniors That Feel Like Home
The sun shines brightly in California on a diverse and vibrant population. Among this rich tapestry are LGBTQ+ seniors, a group that has bravely paved the way for the rights and freedoms enjoyed by younger generations of gays and lesbians today.
The senior population is rapidly growing, and that includes gay, lesbian, bisexual, and transgender individuals. The group of three million older adults will grow to seven million by 2030.
As these trailblazers enter their golden years, they seek retirement communities that are inclusive and celebratory of their identities. LGBTQ+ elders have overcome so much, and we owe it to them to keep progressing.
This blog post aims to guide you through finding LGBTQ-friendly retirement communities and assisted living communities for gay seniors in California.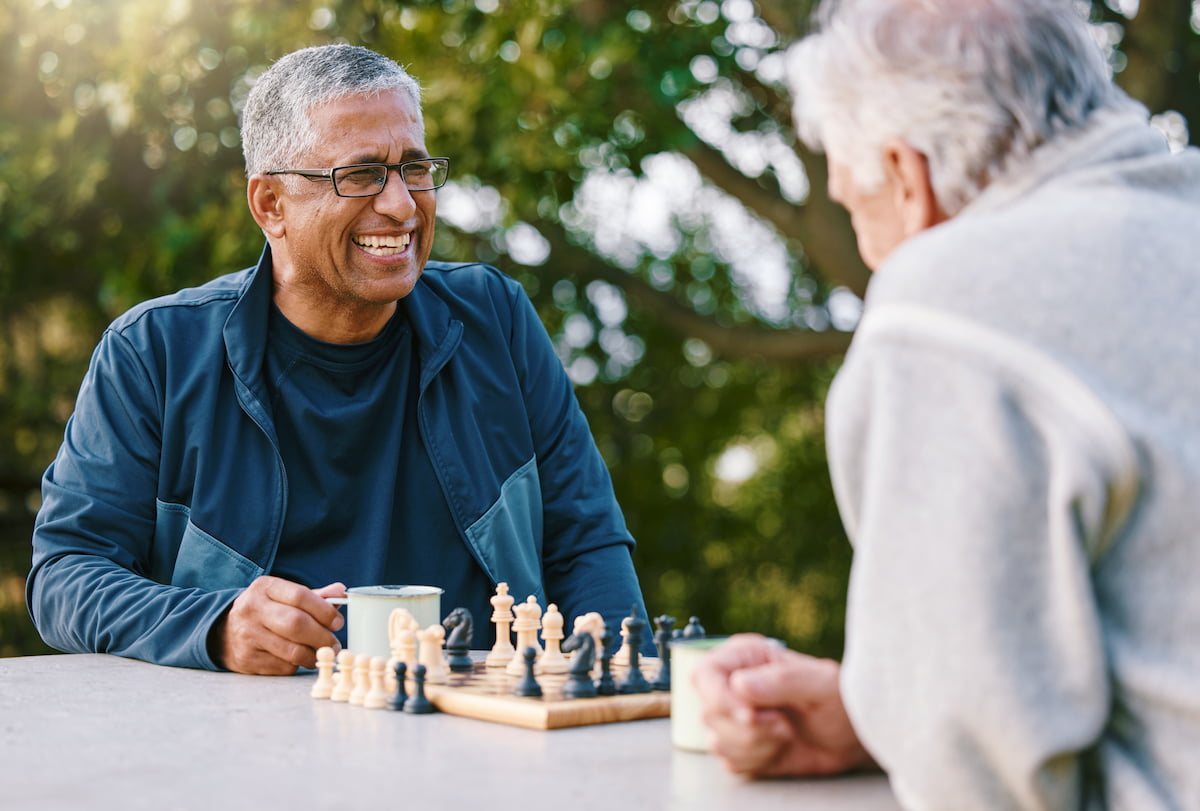 Understanding the Unique Needs of LGBTQ+ Seniors
LGBTQ+ seniors face unique challenges as they age. Past experiences of discrimination and marginalization may make them wary of mainstream elder care facilities.
They seek environments where they can live authentically without fear of prejudice or stigmatization like anyone else. Retirement communities and assisted living facilities play a significant role in addressing these needs, providing housing options where LGBTQ+ seniors can feel at home.
About a quarter of LGTBQ+ community members are very concerned that they or a loved one would be subject to neglect, abuse, or limited access to vital services in an assisted living facility or nursing home.
A report by Forbes revealed the demand for retirement communities for LGBTQ+ seniors has received a "massive spike" since the beginning of the COVID-19 pandemic. The time is now for long-term care facilities to meet the needs of all residents.
Gay-friendly assisted living facilities are on the rise. They provide inclusive spaces for singles and same-sex couples to live their golden years with dignity and support.
Tips for Finding the Right LGBT-Friendly Retirement Community or Assisted Living Facility
As you embark on this journey, it's essential to remember that finding an ideal retirement community or assisted living home is a personal process. It involves a deeper understanding of one's needs, desires, and expectations.
Research and Thorough Consideration
Start by conducting thorough research on various LGBT-friendly retirement communities and assisted living facilities. Look beyond the brochures and websites. Delve into:
Online reviews
News articles
Consider factors like the community's culture, the range of amenities, the quality of health care services, and the level of LGBTQ representation among staff and residents.
Visiting Potential Communities and Facilities
Once you've shortlisted potential communities, plan visits to experience their atmosphere firsthand. Take a tour, interact with the residents and staff, participate in activities, and get a feel for the community's vibe.
These experiences can provide invaluable insight into whether a community aligns with your lifestyle and values.
A Spotlight on Gay-Friendly Retirement Communities in California
California, especially cities like Los Angeles and San Francisco, has a well-earned reputation as a haven for LGBTQ+ people. One standout among the numerous gay retirement communities in California is Hillcrest, based in La Verne.
Hillcrest goes beyond merely being an LGBTQ+-friendly retirement community. It sets a high standard with:
Detailed anti-discrimination policies
A diverse community of team members and residents
A wide range of amenities that include health care services tailored to LGBTQ+ seniors' needs
Choosing an LGBTQ-friendly retirement community like Hillcrest is about embracing the freedom to live authentically, surrounded by a community that accepts and celebrates diversity. It's about finding a place where you can truly feel at home.
The Transformative Power of Choosing an LGBTQ-Friendly Retirement Community
Imagine stepping into a space where you are not just accepted but celebrated. A place where your identity is honored, your life experiences are valued, and your future is filled with promise.
This is the transformative power of choosing an LGBTQ-friendly retirement community like Hillcrest in La Verne, CA.
At Hillcrest, every resident adds diverse stories and experiences. The sense of community and belonging here is palpable, creating a nurturing environment that fosters mutual respect and understanding. It's a place where lifelong friendships are formed over shared meals, common interests, and meaningful conversations.
The most significant benefit of choosing an LGBTQ-friendly retirement community like Hillcrest is the vibrant social atmosphere. Residents here can freely express their identities, participate in various activities, and contribute to our gallery.
Our community is a place where every day brings new opportunities for engagement, enrichment, and enjoyment.
Visit La Verne, CA to Find Welcoming Retirement Communities for LGBTQ+ Seniors
Live with your heart and soul first. Pursue happiness at Hillcrest. Contact us to arrange a tour and meet our community members.