Hillcrest Senior Living Community Photography and Video
Picture Life The Way You Want
Picture the life you want to live. What does that look like for you? Maybe you see yourself living in a beautiful, spacious home with plenty of room to entertain guests. Or perhaps you love spending time outdoors and dream of living in a community with picturesque walking trails and gardens. Whatever your ideal lifestyle looks like, Hillcrest can help make it a reality in our upscale senior retirement living community.
Hillcrest is intentionally designed with your comfort and enjoyment in mind. We offer amenities for all interests, including state-of-the-art fitness centers, woodworking shops, social clubs, and community adventures. We know that making friends is integral to living a happy and fulfilling life. We make it easy for you to meet new people and socialize.
If you're ready to start living the way you've always dreamed, picture your new life below and contact us today! We can't wait to welcome you to your new home. Picture it now!
Hillcrest — a Remarkable Place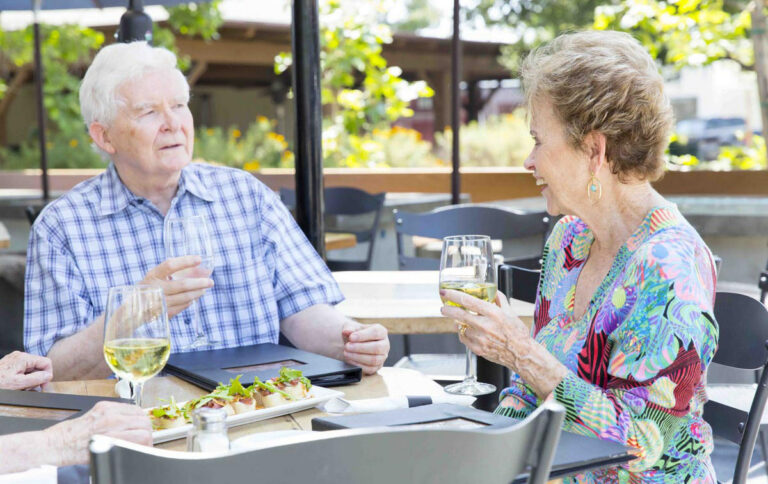 Your Hillcrest Cozy Cottage
See Ideal Retirement Living in Person!
The best way to get a feel for senior living is to see it yourself! Here at Hillcrest, we offer tours of our beautiful community so you can experience first-hand what it would be like to live here.
During your tour, you'll get to explore our spacious homes and apartments, sample our delicious cuisine, and participate in one of our many engaging social activities. You'll also have the chance to meet some of our wonderful residents and staff members.
Visit us soon and experience all that Hillcrest has to offer. Learn more about securing your future in a continuing care community. We look forward to meeting you and inspiring your next chapter!