Support Local Artists at
The Gallery at Hillcrest
Los Angeles and the San Gabriel Valley represent the homes of passionate and talented artists. These creators preserve culture and represent the rich history of many different backgrounds.
The Gallery at Hillcrest is an on-site showcase for residents to learn about the diversity of our area. When seniors think about what's there to do in L.A. today, they can take a stroll through the art space. It's one more benefit of a remarkable retirement community.
As a local non-profit, supporting artists and buying local community-made works is a part of our philosophy.
The rotating exhibits highlight cultural diversity and enrich our community with opening receptions, learning opportunities, and ways to spark conversation. Contact us to learn more about contributing to the local arts scene in La Verne, CA.
Visit The Gallery at Hillcrest's Current Exhibition
The Gallery at Hillcrest is Proud to Welcome Six Artists from the
Pomona Valley Art Association:
Elizabeth Preston
Dolores Montijo
Don Markofski
Kathy Gysin
Robin Driscoll
Cory Byers

Artist's Reception, Saturday, October 14, 2 – 4 pm
POMONA VALLEY ART ASSOCIATION (PVAA) was established in 1952.   It is a volunteer-supported non-profit organization dedicated to the stimulation of creative interest, education, and the enjoyment of art in all its various forms.  It continues to serve the community promoting and supporting many fine artists and artisans. Their SoHo Gallery is located at 317 W. First St., Claremont. Open daily.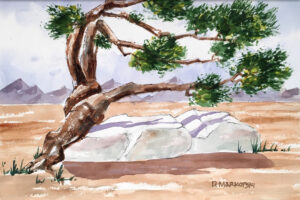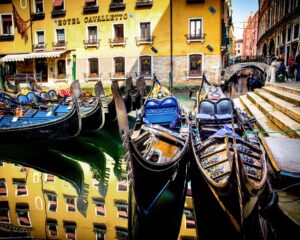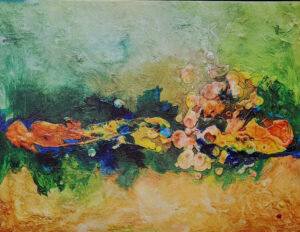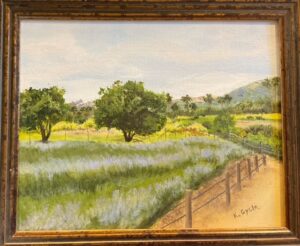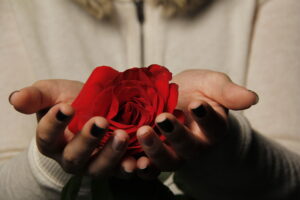 "The essence of all beautiful art is gratitude." – Friedrich Nietzsche
The watercolor selections of artist, Jim Stricks
July 3 – September 22, 2023
Daily 8:30 am - 4:30 pm
"These paintings and the title, Remembering, were chosen specifically for this Hillcrest exhibit.  My thought being that here we are at the crest of the hill, where we are afforded views and a broader perspective of the treks we have made to arrive here. The images are not specific to my life, but are meant to be more generalized and metaphorical in order to evoke meaningful reverberations in the viewers.  The elephant, known for its memory, was chosen as the symbol for the exhibit."   -Jim Stricks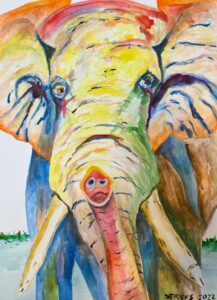 Meet the Artist Reception & Village Suites Tour
"Remembering the Past & Planning for the Future"
Thursday, July 27, 10:30 am in the Gallery
Small Bites, Meaningful Conversation, & Future Living Options
A Hillcrest Marketing & Gallery Event
Artist, Chris Kirchner
Opening Reception, Monday, April 3, 4 – 5:30 pm
Much of Chris's art centers around the journey of personal growth, admiration of nature, and the pursuit of finding peace amongst life's chaos. Many of his pieces feature a main character. The artist invites you to step into this character's shoes and experience the setting. Creative, colorful and thought-provoking, the imagination has no limits when you let it explore!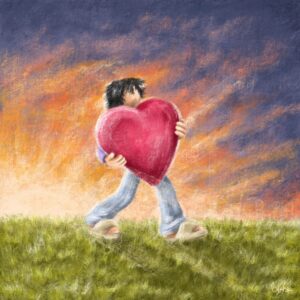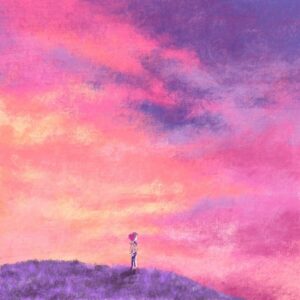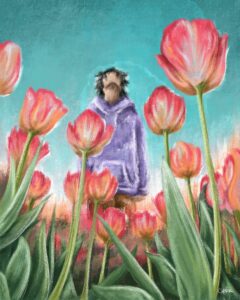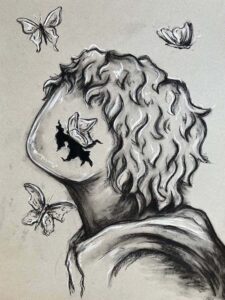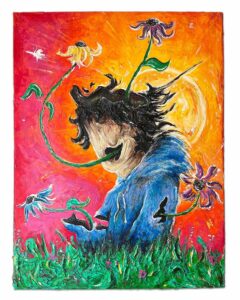 "Study nature, love nature, stay close to nature.
It will never fail you." – Frank Lloyd Wright
"… to create dangerously is also to create fearlessly, boldly embracing the public and private terrors that would silence us, then bravely moving forward even when it feels as though we are chasing or being chased by ghosts." – Edwidge Danticat
Artist, Stacey Jordan
January 9 – March 24, 2023
"I'm driven by social and cultural inequalities. I express myself through a myriad of mixed media, including digital graphics. I pour my heart and soul into each piece by focusing on issues I'm passionate about. My work includes recurring colors that represent symbols of freedom." – Stacey Jordan, Artist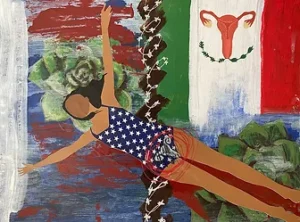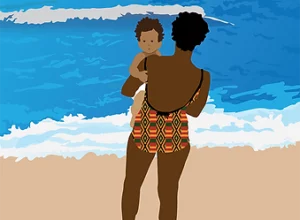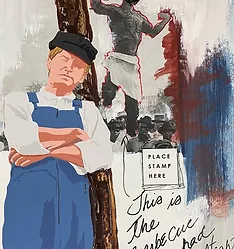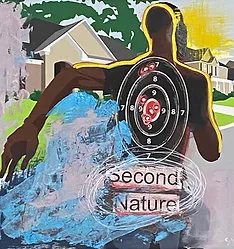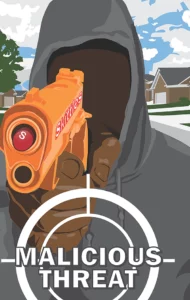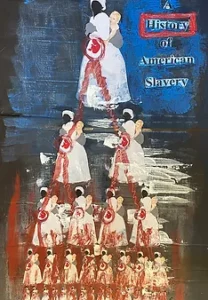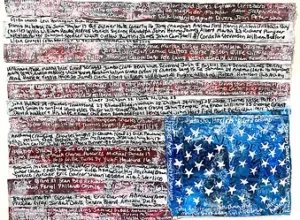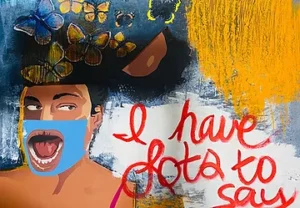 Explore the works of local artists who were generous enough to display their gifts at The Gallery at Hillcrest.
Tour the Meeting House and Gallery
Difference in Perspectives, Susan Ruiz and Steven Rushingwood
About The Gallery at Hillcrest
The Gallery at Hillcrest is a vital part of the La Verne community. Not only does it support local artists, but it also promotes cultural diversity. This art gallery is a significant benefit to the senior living community in La Verne. The residents say it is one of the best art museums in Southern California.
We thank the California painters, photographers, and sculptures who contribute to our lifestyle. The Gallery is a beacon of promoting heritage and hope in the Hillcrest retirement community.
Cultural diversity is an important value of our senior living community. It is what makes us unique. Celebrating art is one of the best ways to bridge the gap between different backgrounds. The Gallery at Hillcrest looks forward to promoting these qualities and supporting local artists.
Support Local Artists by Visiting The Gallery at Hillcrest