As we age, we may need assistance with daily tasks that were once easy for us to manage. This is where assisted living and memory care facilities come into play, providing seniors with the care and support they need to maintain their independence and quality of life. However, finding the right facility can be overwhelming, especially in such a vast city as Los Angeles.
Read on to find a comprehensive guide to finding assisted living and memory care in Los Angeles, as well as why Hillcrest's buy-in homes and rental options are great choices for many seniors and their families.
Whether You're Looking for Assisted Living in Los Angeles or Memory Care Nearby, Consider Your or Your Loved One's Needs and Preferences
Before you start your search for assisted living or memory care in Los Angeles, consider the individual needs and preferences of whoever is seeking care. For instance:
What level of care do they require?
Which services and amenities are important to them?
Will they still be able to pursue their passions and hobbies in retirement?
Do they prefer a small community with a home-like atmosphere or a large, more established facility?
What is their budget, and would they prefer to pay a higher fee upfront (typical of buy-ins) as opposed to a relatively steady rate over time (standard for assisted living and memory care rental units)?
By answering these questions, you can narrow down your search to find a home for assisted living or memory care that meets your or a family member's requests.
Research Assisted Living and Memory Care Facilities in Los Angeles, CA With an Open Mind
Because of the wealth of assisted living and memory care providers in the Los Angeles area, you'll have to take extra time to research facilities thoroughly before making a decision. Look at online ratings and reviews, speak with friends and family members for personal recommendations, and connect with representatives of these places online or by phone to learn more about their approaches to senior assistance.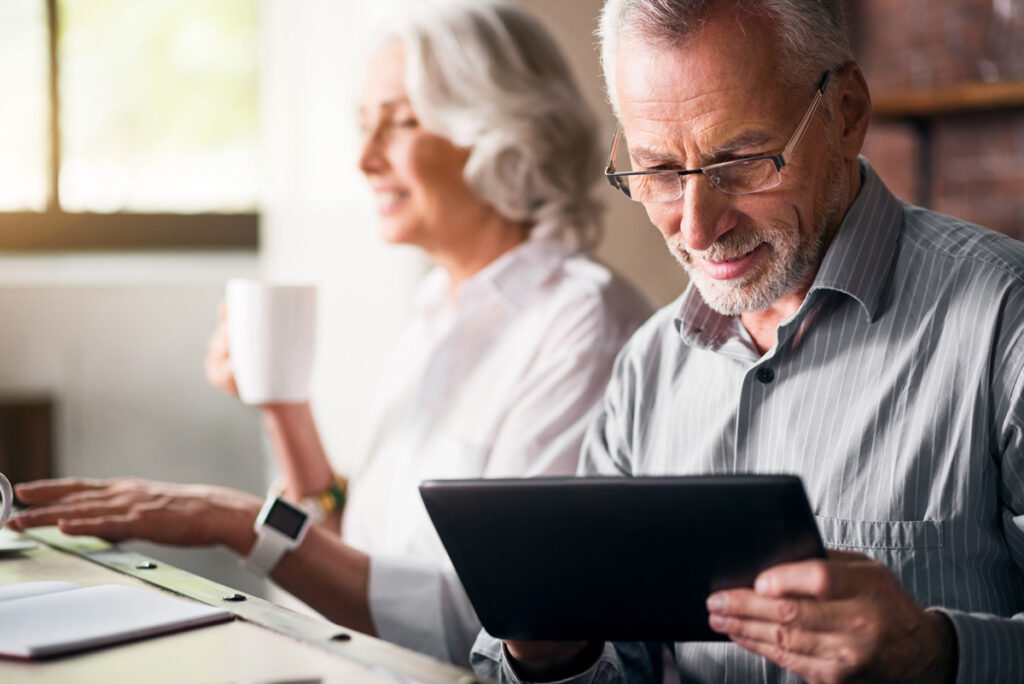 In-person or virtual support groups for families of elderly relatives may also be great opportunities. They offer not only emotional support, but also advice and information based on personal experiences that can help you make the best decision.
Through discussion with other family members, you can learn about different types of care services available and how to navigate the application process for assisted living or memory care. You'll also get guidance in dealing with the difficult emotions that come with making this big decision. Also, because everyone in the group is going through a similar experience, it can be comforting knowing you're not alone. Open communication in the support group can also help you address any misunderstandings or conflicts that arise between family members during this process.
Tour Your Top Choices for Senior Living and Care
Once you have narrowed down your possibilities for senior care homes and apartments such as assisted living in Los Angeles, visit the places you are most interested in to get a few meaningful first impressions. This allows you to get a first-hand look at their environments. While you're there, you can ask questions about the care and services offered, team members' qualifications, and all costs involved.
Try to visit the facility multiple times if possible, and at various times of the day to observe different routines and activities.
Consider Hillcrest Senior Living
If you're looking for a great assisted living or memory care facility in Los Angeles, take a look at Hillcrest Brethren Homes. We offer luxury senior living through a variety of options, including apartments for rent, and buy-in homes. Their facilities provide vibrant lifestyles, with exceptional services and amenities designed to cater to your specific needs.
Make a Final Decision
After conducting all of your research, it's time to make a decision on which assisted living or memory care facility is optimal. Consider all the information you gathered during your research, and trust yourself when making the final decision; you can take comfort in knowing that you have done your due diligence in finding the best fit.
By considering your entire family's requirements and preferences, researching facilities, touring local senior care homes, and ultimately making an informed decision, we're confident that you will find the perfect selection among many assisted living or memory care facilities in Los Angeles, CA..
Hillcrest Senior Living offers an excellent choice for seniors and their families, with unique housing and financing options available. Get searching today and let our senior advisors know that you'd like to find the perfect care home for you or your loved one.