Short-Term Senior Care and Rehabilitation Near You
Searching for care for a loved one can be an emotionally challenging experience. Sometimes finding a nursing home can be planned in advance. Other times it's a scramble to coordinate following an unexpected hospital visit.
There are many reasons seniors will need short-term support.
Hillcrest is our retirement community near Claremont, CA, in La Verne. We understand the importance of finding a place where your loved one can feel at home while receiving exceptional care and support.
As a Continuing Care Retirement Community (CCRC), we offer a variety of living options. Many residents reside in independent living homes or assisted living and memory care apartments. However, we offer comprehensive short-term stays in respite care and skilled nursing for our residents and seniors in the area.
Woods Health Services provides our skilled care center near Claremont.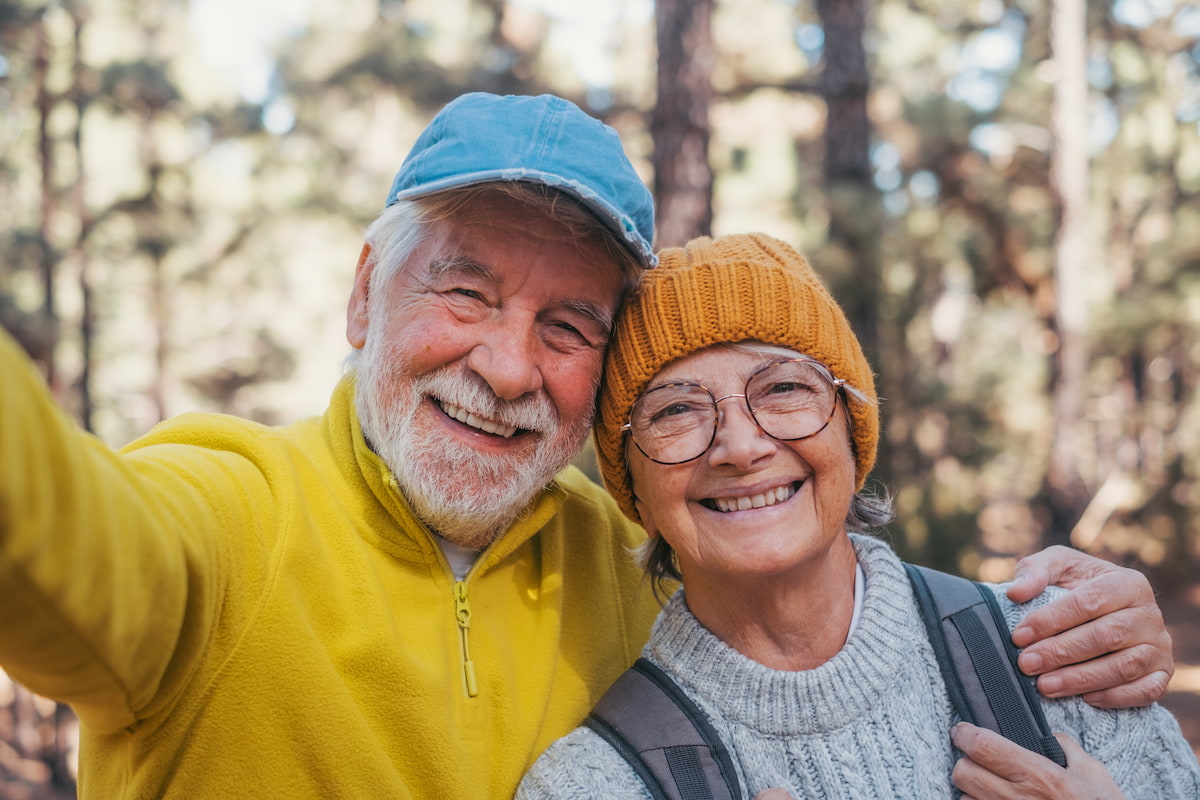 Short-Term Stays for Claremont Seniors
Caring for a loved one can be a rewarding experience for many caregivers, but it can also be physically and emotionally draining. Respite care offers a temporary break for caregivers, allowing them to recharge and attend to their own well-being.
At Hillcrest, we recognize the significance of supporting caregivers, and our respite care program is designed with their needs in mind.
Benefits of Respite Care for Caregivers
Peace of Mind. Respite care ensures that your loved one is in safe hands while you take some time off to rest and rejuvenate.
Reduced Stress. Caring for a family member can be overwhelming, and respite care provides relief from the demands of constant caregiving.
Opportunity for Socialization. Taking a break from caregiving allows caregivers to engage in social activities, fostering their well-being.
Professional Care. Our experienced staff is trained to handle various care needs, giving caregivers the confidence that their loved one is well cared for.
The Benefits of Respite Care for Residents
Community Engagement. Short-term residents have access to our vibrant community, giving them opportunities to participate in various activities and events.
Personalized Care. Our team works closely with each resident and their family to develop a personalized care plan that addresses their unique needs and preferences.
Comforting Environment. Our care center is equipped with all the necessary facilities to ensure the care and comfort of residents during their stay.
Familiarity with the Community. For those considering a long-term stay at Hillcrest, respite care allows them to experience our community firsthand and make informed decisions. Short stays can be a trial run for assisted living or memory care.
Respite Care for Dementia
Caring for a family member with dementia requires specialized attention and support. Our senior care center is equipped to provide compassionate respite care for individuals with dementia.
Over 1.3 million family members in California provide care for a person with dementia. These family caretakers provide 1.8 billion hours of support per year. Utilizing dementia respite care provides the break they deserve.
Our team is trained in dementia care, ensuring that residents with cognitive challenges receive the utmost care and understanding.
Skilled Nursing Care
Our skilled nursing center offers comprehensive care and support if your loved one has experienced an injury, undergone a medical procedure, or has a chronic condition that prevents them from living independently.
The Services Provided by Our Skilled Nursing Center
1. 24/7 Nursing Care: Our skilled nursing team provides round-the-clock medical attention and monitoring to ensure the well-being of our residents.
2. Physical Therapy: Our physical therapy services aid in rehabilitation and mobility improvement for residents recovering from injuries or surgeries.
3. Medication Management: Our experienced nurses oversee medication administration, ensuring residents receive their prescribed treatments promptly and accurately.
4. Personalized Care Plans: Each resident's care plan is tailored to their needs, promoting holistic health and wellness.
5. Family Involvement: We encourage family members to actively participate in their loved one's care journey, fostering a sense of community and support.
How To Pay for Skilled Nursing Care in California:
One of the most pressing concerns for families is covering the associated costs of skilled senior care.
Woods Health Services, our award-winning skilled nursing provider, is licensed by the state of California and certified by Medicare and Medi-Cal.
The Admission Process for Medicare-Covered Skilled Nursing Care
Medicare provides coverage for short-term skilled nursing care for eligible seniors. To be admitted to a nursing home and receive Medicare coverage, specific criteria must be met:
1. Hospital Stay. The individual must have been hospitalized for a related condition for at least three consecutive days. This hospital stay is referred to as the "qualifying hospital stay."
2. Skilled Care Need. The patient must require daily skilled nursing care or therapy services, which can only be provided by medical professionals such as registered nurses, physical therapists, or occupational therapists.
3. Admission within 30 Days. The patient must be admitted to a Medicare-certified nursing home within 30 days of their qualifying hospital stay.
4. Physician Certification. A physician must certify that the patient requires skilled care and create a care plan outlining the necessary services.
Coverage Period and Costs
Medicare covers skilled nursing care for up to 100 days per benefit period. The benefit period begins on the first day of the qualifying hospital stay and ends once the individual has not received skilled care in a nursing facility for 60 consecutive days.
Medicare covers the entire cost during the first 20 days of skilled nursing care. For days 21 to 100, the patient is responsible for a daily co-payment adjusted annually. It's important to note that Medicare coverage may be limited if the patient's condition does not show significant improvement or if they require only custodial care.
Average Monthly Cost of Nursing Home Stay in California
While Medicare may cover short-term skilled nursing care, planning for potential long-term care needs is essential. In California, the average monthly cost of a nursing home stay ranges from $9,794 to $12,167.
These costs can vary depending on the location, level of care required, and amenities the facility offers.
Additional Funding Options:
For individuals who do not meet Medicare's criteria or require care beyond the 100-day coverage period, there are other funding options to explore:
Medi-Cal – California's Medicaid program assists low-income individuals and families, including coverage for long-term skilled nursing care. Eligibility and coverage levels are based on financial need and other factors.
Long-Term Care Insurance – Seniors who have invested in long-term care insurance policies may find that their policy partially or fully covers their skilled nursing care expenses.
Veterans Benefits – Veterans and their spouses may be eligible for various benefits through the U.S. Department of Veterans Affairs, including Aid and Attendance, which can help cover the cost of skilled nursing care.
Navigating the financial aspect of skilled nursing care can be overwhelming, but we are here to assist and support you throughout the process. With Woods Health Services being licensed by the state of California and certified by Medicare and Medi-Cal, we ensure residents receive the highest level of care with accessible funding options.
Explore Your Claremont Senior Care Options
Our team is ready to work with you to explore the best options for your loved one's needs.
Contact us and discover the peace of mind that comes with knowing your loved one is in capable and loving hands.