If you're searching for dementia care near Los Angeles, there are many options to choose from. While it can be overwhelming to select the right type of care, it's important to consider your loved one's specific needs.
In this blog post, we'll share some tips on finding the best dementia care community near Los Angeles.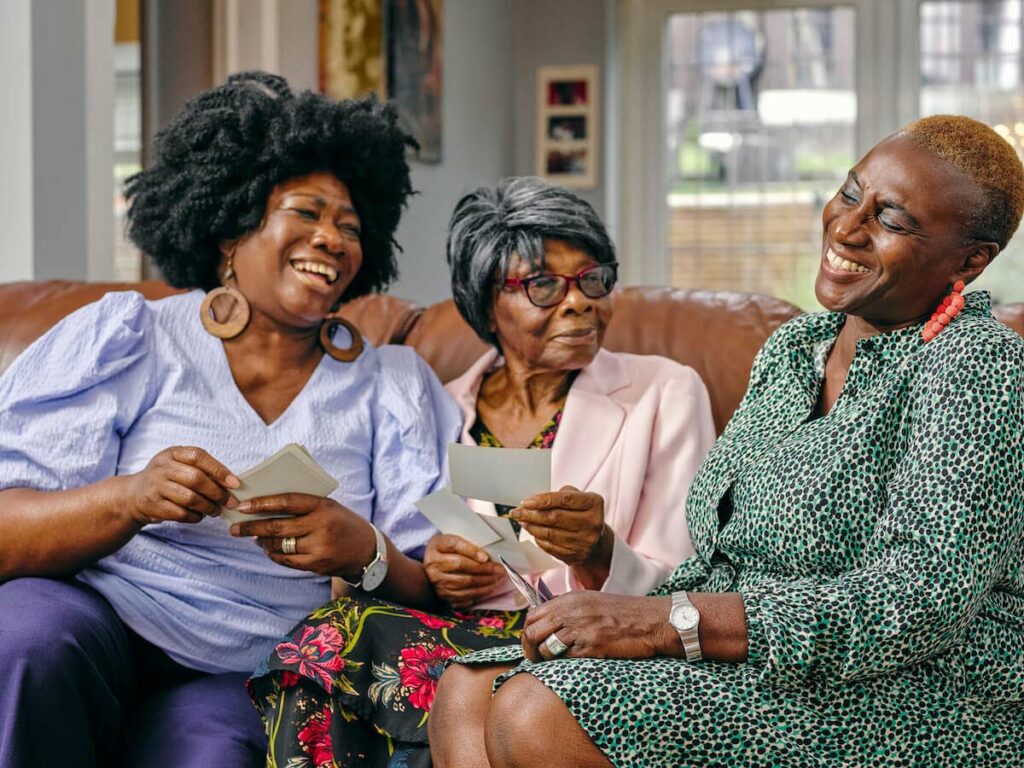 Resources for Information and Care
The best place to start your search for dementia care is the Alzheimer's Association.
This comprehensive online resource provides a wealth of information and resources designed to help families support their loved ones living with dementia. Here, you can do some research and get valuable advice on how to select memory care. Southern California families can begin their search here.
In addition, you can find information on the types of dementia and tips for living day-to-day life with the condition. The Alzheimer's Association website also has links to supportive services such as counseling and support groups. These resources are a helpful first step in finding nearby care.
Learning more about your loved one's unique needs can help you decide if a memory care community is right for you.
Deciding if a memory care community is the right choice for you and your loved one can be challenging. Each individual's needs vary, making it difficult to determine whether they will benefit from specialized Los Angeles dementia care services.
The best way to make an informed decision is by getting to know your loved one's needs as well as possible. Pay attention to their daily habits, what activities they enjoy, abilities and limitations, and any unique triggers or anxieties they may experience. Learning more about them can help you understand what type of environment would be most appropriate for them to thrive in.
Memory care communities have different levels of support and programming available; understanding the complexities of your loved one can help you identify which option(s) will work best for them. With careful observation and consideration of the person's needs, families can decide if a memory care community is the right fit for them.
Continuing Care Community, Hillcrest Senior Living offers memory support in La Verne.
For seniors who need memory care, Southern California is home to Hillcrest Senior Living. Located in La Verne, our Continuing Care Retirement Community offers memory support and skilled memory care services that are tailored to each individual's needs. Our team is devoted to a secure, comforting atmosphere while delivering top-notch care – such as memory support programs that can help reconstruct cognitive functioning.
We provide a variety of therapies and programs -occupational, art, pet, and life skills- to help residents stay independent.
We also strive to create a warm and welcoming environment for families who have questions or need additional information about memory support for their elderly family members. At Hillcrest Senior Living, we take pride in being one of the best providers of memory care Southern California has to offer.
At Hillcrest, you'll have the peace of mind that your loved one has exactly the kind of environment that supports their well-being. Expect features like:
24-hour specialized care
Clearly identified spaces to reduce confusion.
Customized apartments or condos.
Six private and nine semi-private rooms, each with private bathrooms.
Proper lighting and decreased background noise, promoting a sense of security and familiarity that helps seniors to feel at home.
A secure community to prevent wandering, a typical habit among dementia and Alzheimer's patients.
A country kitchen that fosters participation in the friendly home activities of preparing and sharing meals.
A cozy living room that gives family and friends a pleasant place to visit with their loved ones.
Two colorful, secured perimeter gardens inviting residents to rest, wander and enjoy the temperate climate, all closely monitored.
We're here to offer skilled care delivered by a nurturing team, dignified lifestyles, memory-enhancing therapies, security, and more. Pay attention to their daily habits, what hobbies they love, their skills, and limitations, as well as any unusual triggers or fears they may have.
Get the help your family needs today.
We can help alleviate your worries about your loved one's daily needs. Contact us today to get started.