On October 28, 2022, Hillcrest hosted a grand re-opening of its senior living dining services with an updated dining room, which included upgrades, renovations, and a new dining services team.
There was a social hour and then a delicious dinner for the guests. Since then, residents and guests have been pleased with the dining experience.
"I have lived at Hillcrest for years — I have enjoyed safety, security, good friends, wonderful food, loving care, trips, and activities." – resident review, Facebook.
Hillcrest has made upscale changes to the dining room as well as technology updates that make their senior living dining services more enjoyable and service-enhanced:
New host station
Upgraded WiFi, digital ordering system, and menu screens in the lobby
Elegant new dishware and serveware, chosen by residents
A renovated private dining room
Full table-service dining
Brand new flooring
Bright, modern paint and decor
Refurbished restroom facilities
Why Nutrition Matters For Seniors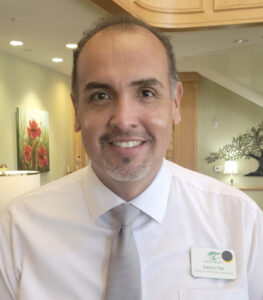 Hillcrest's investment in enhancing its senior living dining services shows the community's commitment to good nourishment for residents. Nutrition plays a crucial role in promoting seniors' overall well-being and vitality. Our dietary needs evolve as we age, and balanced meals become increasingly essential for maintaining good health. Here are key reasons why nutrition is vital for seniors:
A well-balanced diet provides essential nutrients such as vitamins, minerals, and proteins that support the body's functions. This is particularly important for seniors to maintain muscle strength, bone density, and overall physical health.
Proper nutrition helps bolster the immune system, making seniors more resilient to illnesses and infections. Adequate intake of vitamins and minerals, especially vitamin C and zinc, contributes to a robust immune response.
Having a skilled dining team that incorporates nutrients such as omega-3 fatty acids and antioxidants helps support residents' brain health. A nutritious diet can contribute to cognitive function, memory retention, and a reduced risk of cognitive decline in seniors.
Seniors often face an increased risk of chronic conditions such as diabetes, heart disease, and osteoporosis. A well-managed diet can help control these conditions, improve quality of life, and potentially prevent complications. That's why chef-crafted meals that are made with seniors in mind are so important for health and vitality.
In senior living communities, prioritizing nutritious meals and educating residents and their families about the importance of a well-balanced diet can contribute significantly to residents' overall health and quality of life.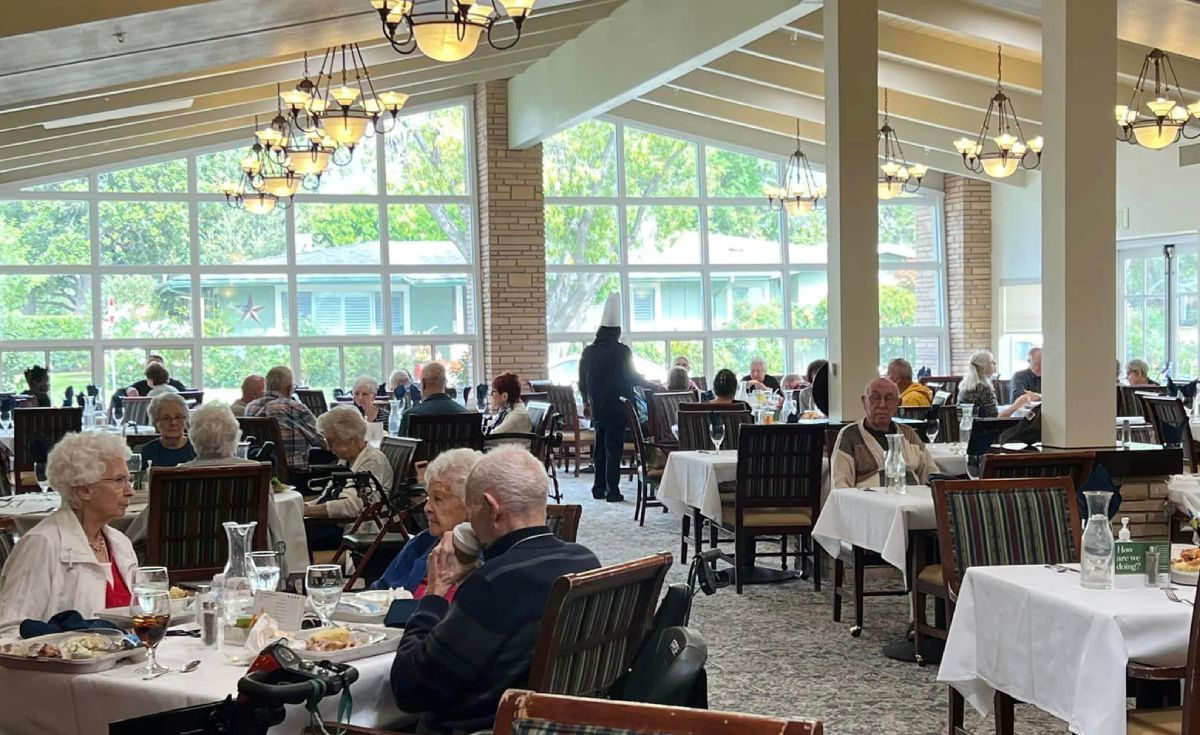 The Best Senior Living Dining Services Led by an Impeccable Team
Executive Chef Yavieshala Mitchell and Dining Director Daniel Paz lead Hillcrest's dining team.
Chef Yavieshala has been a chef since 2006. As a graduate of Le Cordon Bleu, she has worked for well-known chefs Wolfgang Puck and Gordon Ramsey. Chef "La La" — as she is known — has also been the personal chef for many celebrities. When asked what her favorite food is, she replied, "Tacos, I love tacos." Perfect for Hillcrest's Taco Thursday!
With more than two decades of experience in restaurant and hospitality management, Daniel Paz is passionate about food and driven to deliver excellent customer service. Maintaining a contemporary approach to food trends, Daniel has developed several successful food and beverage programs for corporate, healthcare, campus, and residential living services clients.
Live Life To The Fullest At Hillcrest!
Sign up for a tour today to experience dining, activities, and a sense of community like no other.