On October 28, 2022, Hillcrest hosted a grand re-opening of its senior living dining room, which includes upgrades, renovations, and a new dining services team. There was a social hour and then a delicious dinner for the guests.
"We were excited to unveil our brand-new venue with an event that had delicious hors d'oeuvres, beverages, live music, and dinner for the current residents and the local community," shares Marketing and Sales Director, Shirley Turner.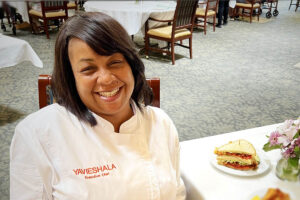 Hillcrest has made upscale changes to the dining room as well as technology updates that make dining more enjoyable service-enhanced:
New host station
Upgraded WiFi, digital ordering system, and menu screens in the lobby
Elegant new dishware and serveware, chosen by residents
A renovated private dining room
Full table-service dining
Brand new flooring
Bright, modern paint and decor
Refurbished restroom facilities
Hillcrest's dining team is now led by Executive Chef, Yavieshala Mitchell, and Dining Director, Daniel Paz.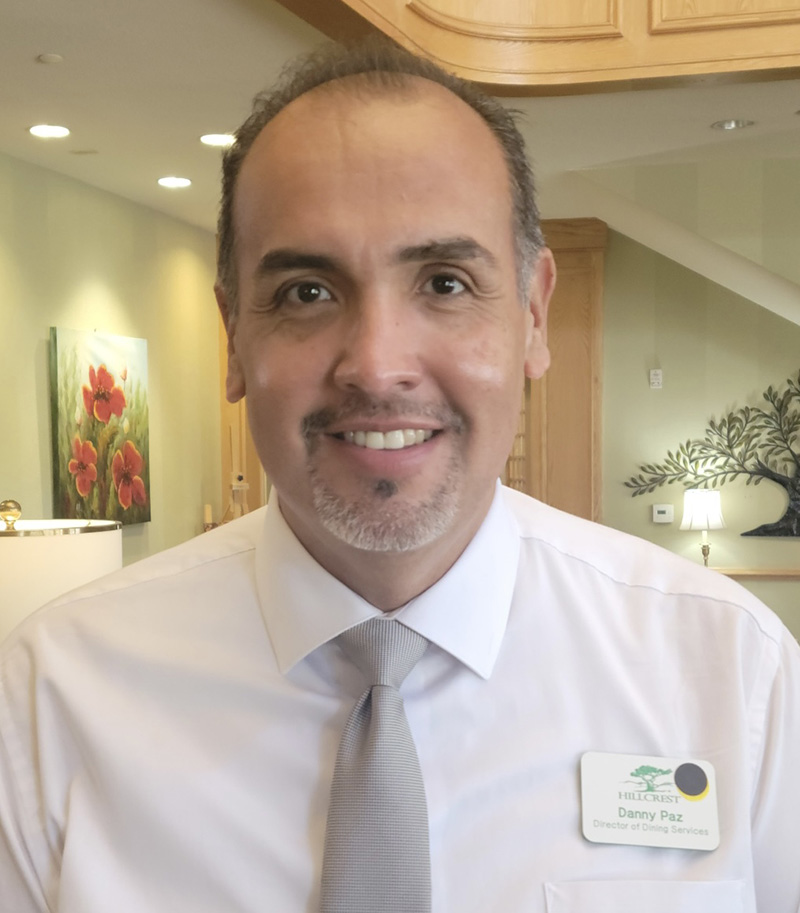 Chef Yavieshala has been a chef since 2006. As a graduate of Le Cordon Bleu, she has worked for both well-known chefs, Wolfgang Puck and Gordon Ramsey. Chef "La La" — as she is known — has also been the personal chef for many celebrities. When asked what her favorite food is she replied, "Tacos, I love tacos." Perfect for Hillcrest's Taco Thursday!
With more than two decades of experience in restaurant and hospitality management, Daniel Paz is passionate about food and driven to deliver excellent customer service. Maintaining a contemporary approach to food trends, Daniel has developed several successful food and beverage programs for clients in corporate, healthcare, campus, and residential living services.
Live life to the fullest at Hillcrest!
Sign up for a tour today to experience dining, activities, and a sense of community like no other.