A ​​New Home for Independent Living in La Verne, CA
Hawthorne Homes In The Making
For over 75 years, Hillcrest has expanded and met the needs of residents. Our drive to improve the senior living experience will never stop.
We proudly welcome Hawthorne Homes as the newest development on our 50-acre senior living campus. These new homes for independent living will surely excite and inspire the next level of continuing care communities.
Homes in the new development feature sustainable living solutions and customizable decors like paint, countertops, and flooring.
As the only Life Plan Community in the San Gabriel Valley, Hawthorne Homes creates a new neighborhood of two-bedroom, two-bathroom, and two-car garage houses. Comfort is elevated with Hillcrest amenities and services at your fingertips.
Take A 360° Tour Inside of a Hawthorne Home
Hawthorne Courtyard Independent Living Means:
Cultivating friendships in a neighborhood designed and oriented around a community courtyard
Discovering new meaning and purpose inspired by a supportive environment
Achieving wellness aided by a light, bright, and airy home with strong connections to the outdoors
Simplifying life with the use of thoughtful, senior-friendly design
Sustaining the environment with solar, innovative landscaping, and water reclamation techniques
Continuing to learn and prosper with up-to-date consumer technology
Joining in the planning, building, and living
Finding safety and security in your new healthy home designed after proven models at Hillcrest West
Reassuring your family while pursuing your dreams at a Life Plan community
Aerial View Of Our Campus
Enjoy envisioning your new home in independent living or assisted living.
Fly over Hillcrest and explore your living options.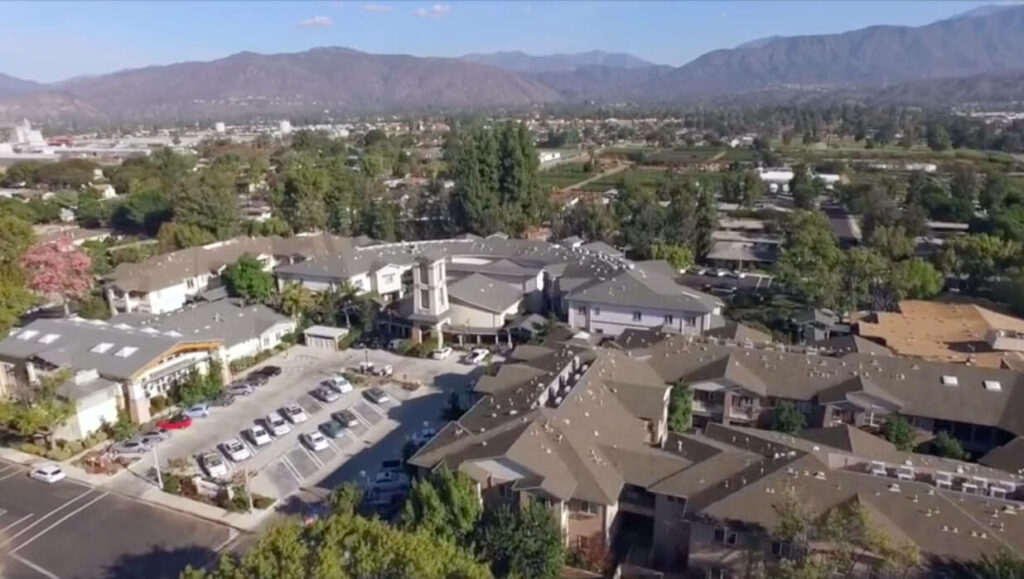 Hawthorne Homes Features:
Open Concept
High ceilings
Stainless steel appliances
Task lighting
Courtyard living
Clerestory windows
Large dual pane windows
Spacious walk-in closets
Premium vinyl planking floors
Solar panels
Take Advantage Of A Unique Opportunity To Live In A New Home Designed For Older Adults.
There's so much more to see on our 50 acre campus!